Discount Grad Night Tickets at Disney

1-407-334-4652 Call Today
Welcome to Disneyland Grad Night!
When is Disneyland Grad Nite 2020?
May 8, 9, 15, 16, 20, 26, 27, 29, 30

June 2, 3, 5, 6, 10, 12, 13

Call now to book!
Where is Disneyland Grad Nite?

California Adventure
Here's the Disney Difference:
Arrival with your schools anytime during park hours
The ability to park hop during normal operating hours
A private Disneyland Park experience with a dance party PARTY IS IN CALIFORNIA ADVENTURE
Exclusive showing of Fantasmic! just for you! Special viewing of WORLD OF COLOR

(There is NO Grad Night at Disney World Florida this year - you can do Grad Night at Busch Gardens Tampa, Universal Studios Grad Bash or Disneyland California)
MAKE YOUR RESERVATIONS NOW!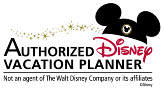 Are you ready to celebrate until 2:00 am?
Disney Grad Nite is as much a part of high school graduation as caps and gowns, diplomas, and "Pomp and Circumstance." Grad Nite at the Walt Disney World? Resort continually sets the standard as the ultimate safe and fun-filled senior celebration
On magical spring nights each year, Disney's Magic Kingdom™? hosts the biggest and best graduation tradition -- a once-in-a-lifetime celebration full of top-name musical performers, thrilling Theme Park attractions, Disney Characters, high-energy dance floors, and special times with lifelong friends!
Admission to all Disney Grad-Nite events is limited and available on a first-come, first-served basis. It's easy for senior class advisors to plan a trip. Proper attire is required, and groups must be accompanied by at least 1 chaperone.

Disney's Grad Nite Package is reasonably priced per student - with 1 free chaperone ticket for every 20 students into the Disney's Grad Nite Event!
No payment needed until March so reserve your space now!
We have Disney's Grad Nite and GradBash packages available for groups of ALL sizes
Click Here for our Most Popular Packages
Packages can include:
Hotel Accommodations (quad occupancy)

Disney's Grad Nite or Grad Bash tickets

Blast Off Pre- Party Admission Ticket

Optional trips to ANY Orlando area theme park
Call today to speak with a group specialist and they will build a custom package for your group
1-407-334-4652
*Theme park tickets are non-refundable.